Everybody has a smartphone in their pocket, but few people know about the hidden awesome opportunities available by pressing certain key combinations.
There are the most interesting Android and iPhone key combinations that will give you access to the hidden functions of your phone.
Some code exists to execute in your phone but you didn't even know about it.
There are many of these codes, but:
Some of them work with all phones, others only with certain models.
Feel free to test them one by one.
These all functions codes work very well in your android and other operating system devices.
You can try these all right now on your phones.
The Secret Key Combinations For Smartphone. Hidden Codes. 
The Android operating system has some hidden settings that can be accessed through simple secret codes.
In fact, Android developers themselves report that users risk the security of their data by using these codes.
However, if you want to try these stealth combinations, it really isn't that difficult.
However, it should be remembered that there are many smartphones running on Android, so not all codes will work the same way on each device.
Android Generic Hidden Codes: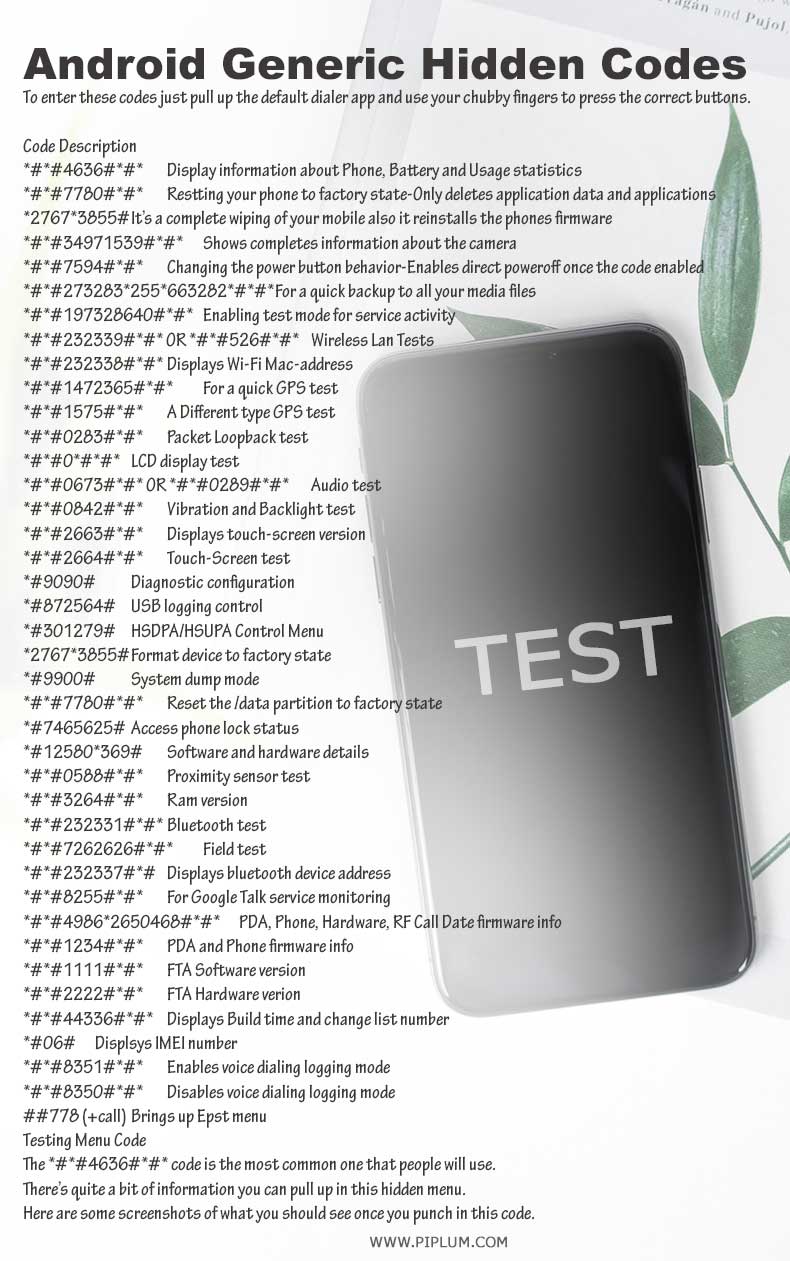 You might like this article: The 20 Best Selfie Editing Apps for iPhone and Android 
#31#

 phone number. This code hides your number in all outgoing calls.
*#30# to Turn off and *30*# to turn on the number identification.

*#06#

 Show your international mobile equipment identity.

*3370#

 It improves the quality of communication but reduces battery life.
*#*#7780#*#* An instant return to factory setting for a hard reset but remove applications only.
And this one is very useful for you.
*#*#8351#*#*  Listen to the recording of your voice during the last 20 phone calls.
Secret Key Combinations for iPhone

You also might like: What Are The Best Workout Apps For Women? Fitness Apps For Moms
Secret Combinations for Android