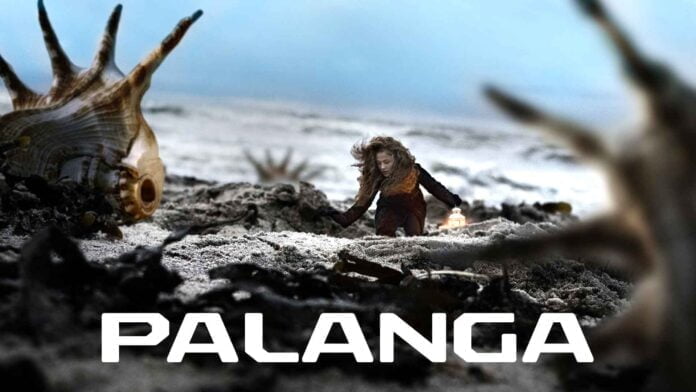 Photography is not only a form of art; it is also a means of expression and a way of communicating thoughts and feelings.
A single photograph can tell a hundred amazing stories.
This is one of the reasons why some people have taken it as a hobby and, for others, a form of therapy.
I really don't know how Palanga sells itself to tourists, because this is not a sunshine destination where good weather is guaranteed.
Especially—Winter.
However, it does have something here.
Something that keeps us occupied those cloudy and rainy days—nature, Baltic Sea, dunes, pines, tranquility, fresh air, and our imagination.
Have you ever driven through a small town and wondered to yourself, "What do people DO here?" Well, I feel you.
The same things happen to my friends and for people who visit my city – Palanga.
What to do in Palanga City. Going To Take Some Surreal Photos. 
It was a cloudy and rainy day in Palanga City.
We decided to take a short walk to the beach.
We took a camera in case we find good spots to make some photos…
Well… We've found some. And it was unexpected…
So here are 11 surreal things you can either experience or capture with your camera in Palanga City: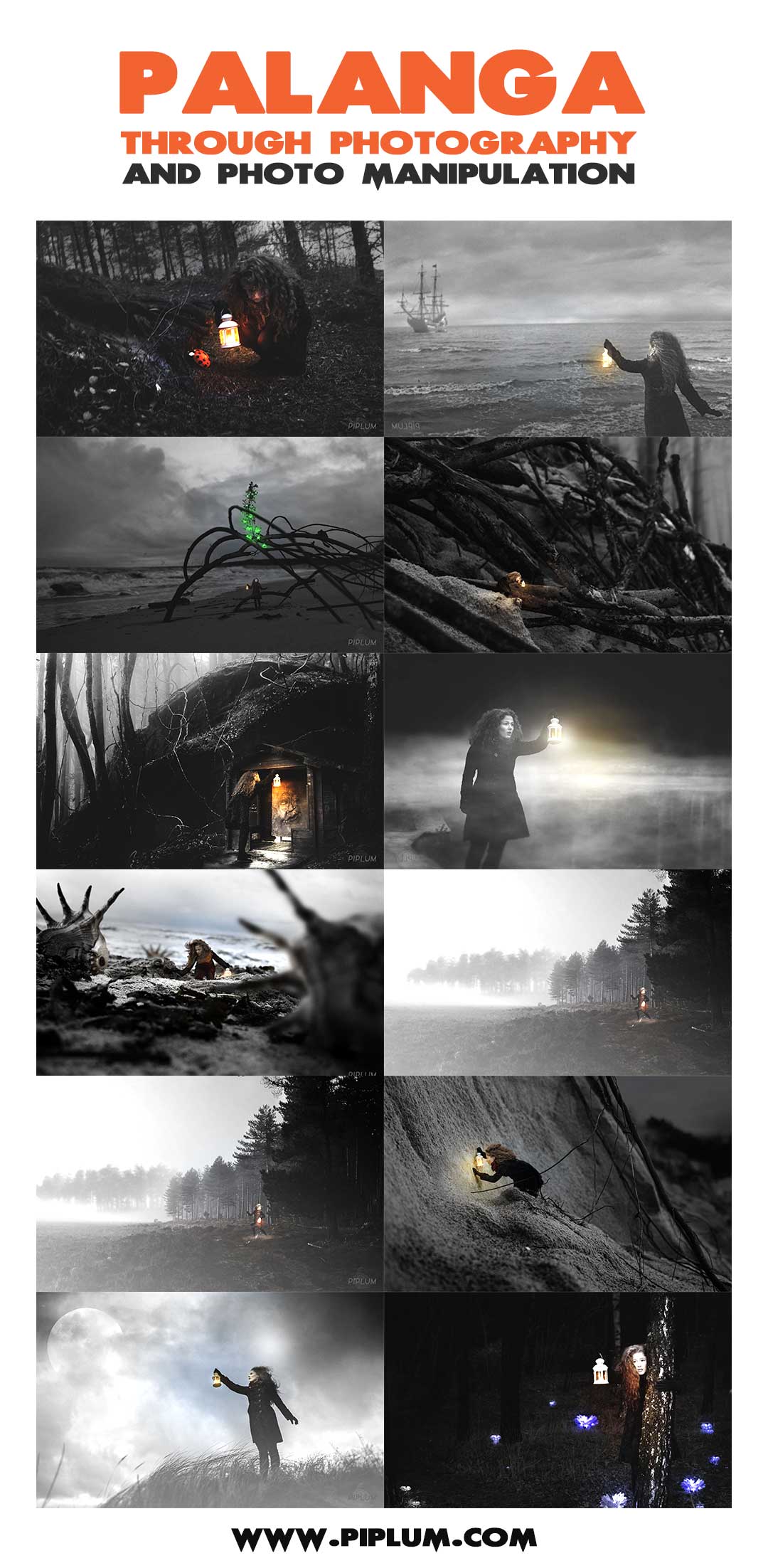 1.  You can find gigantic ladybugs living in Palanga. Resting under the pine roots.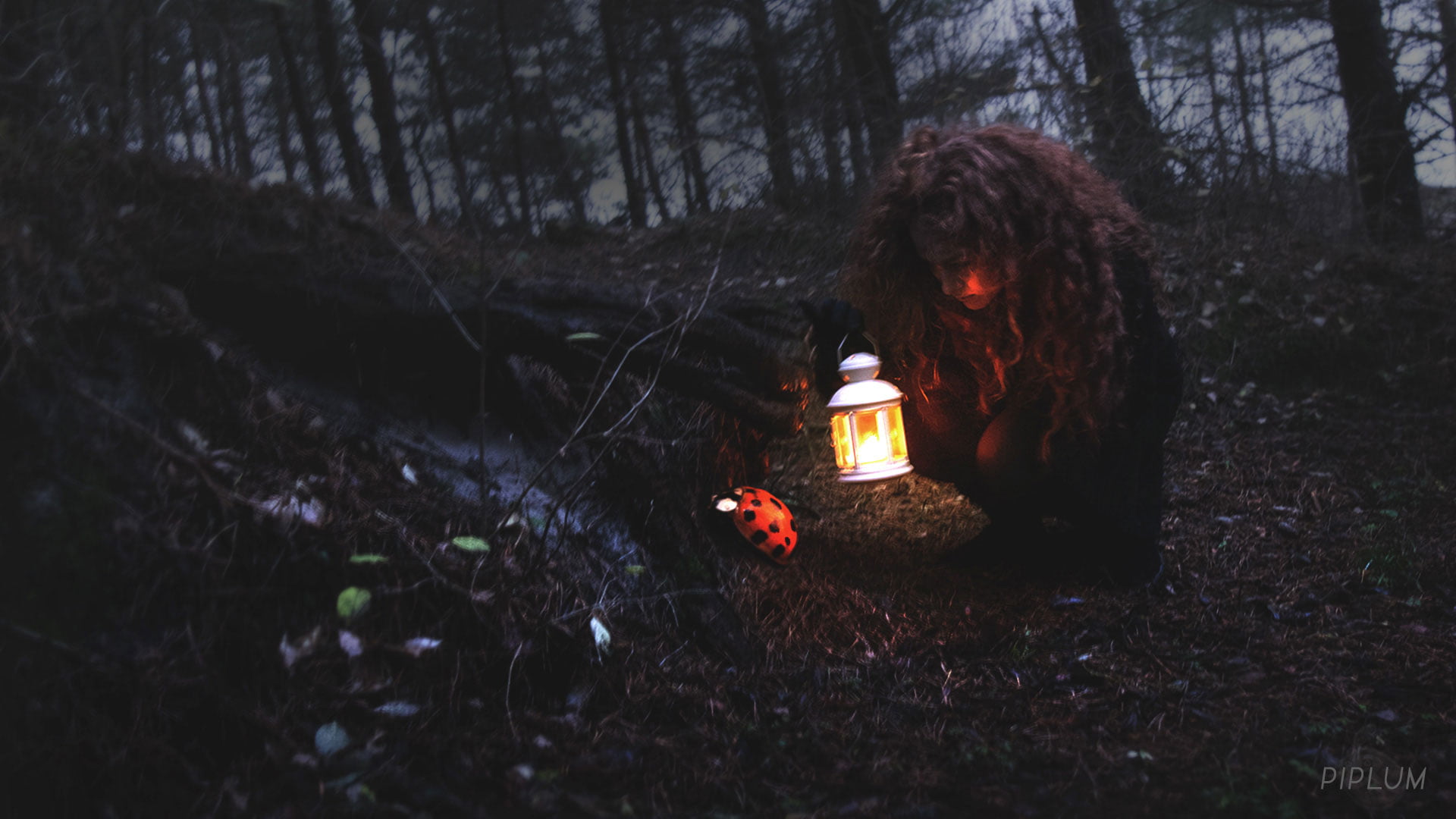 2. You can discover abandoned houses in deep Palanga forests.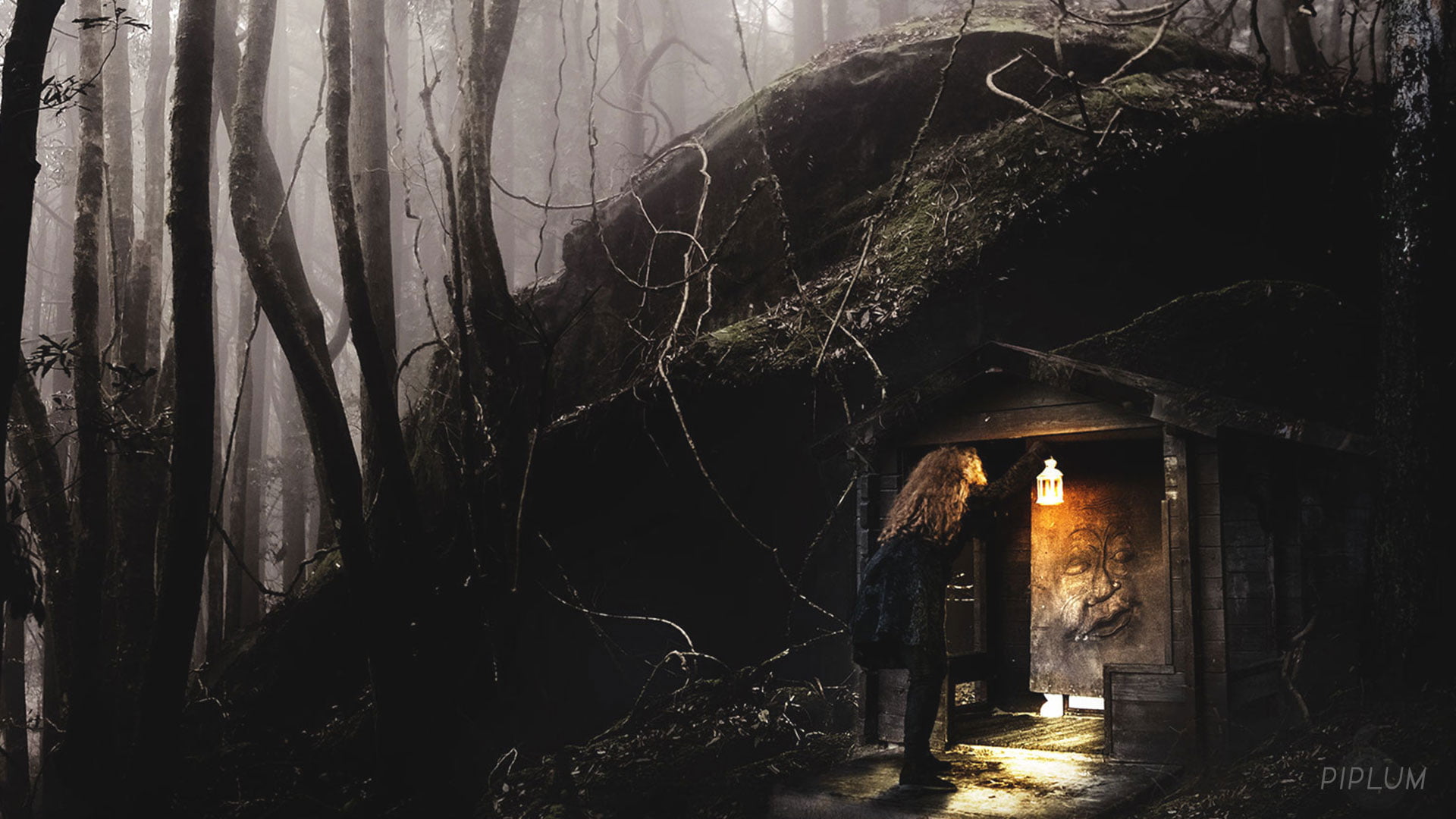 3. You can witness total silence in front of enormous size trees.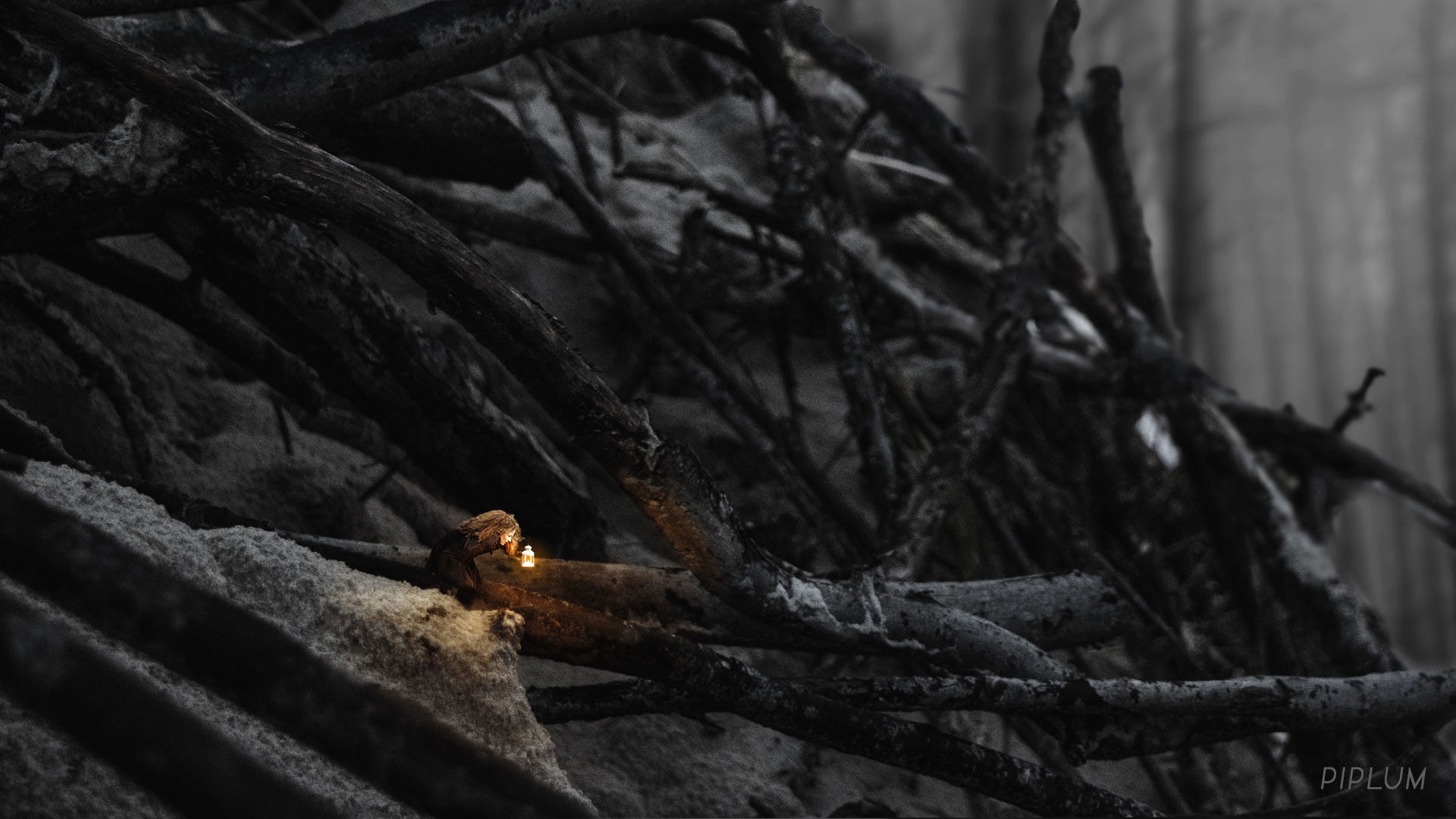 4. You simply can hug trees. Trees will always protect you.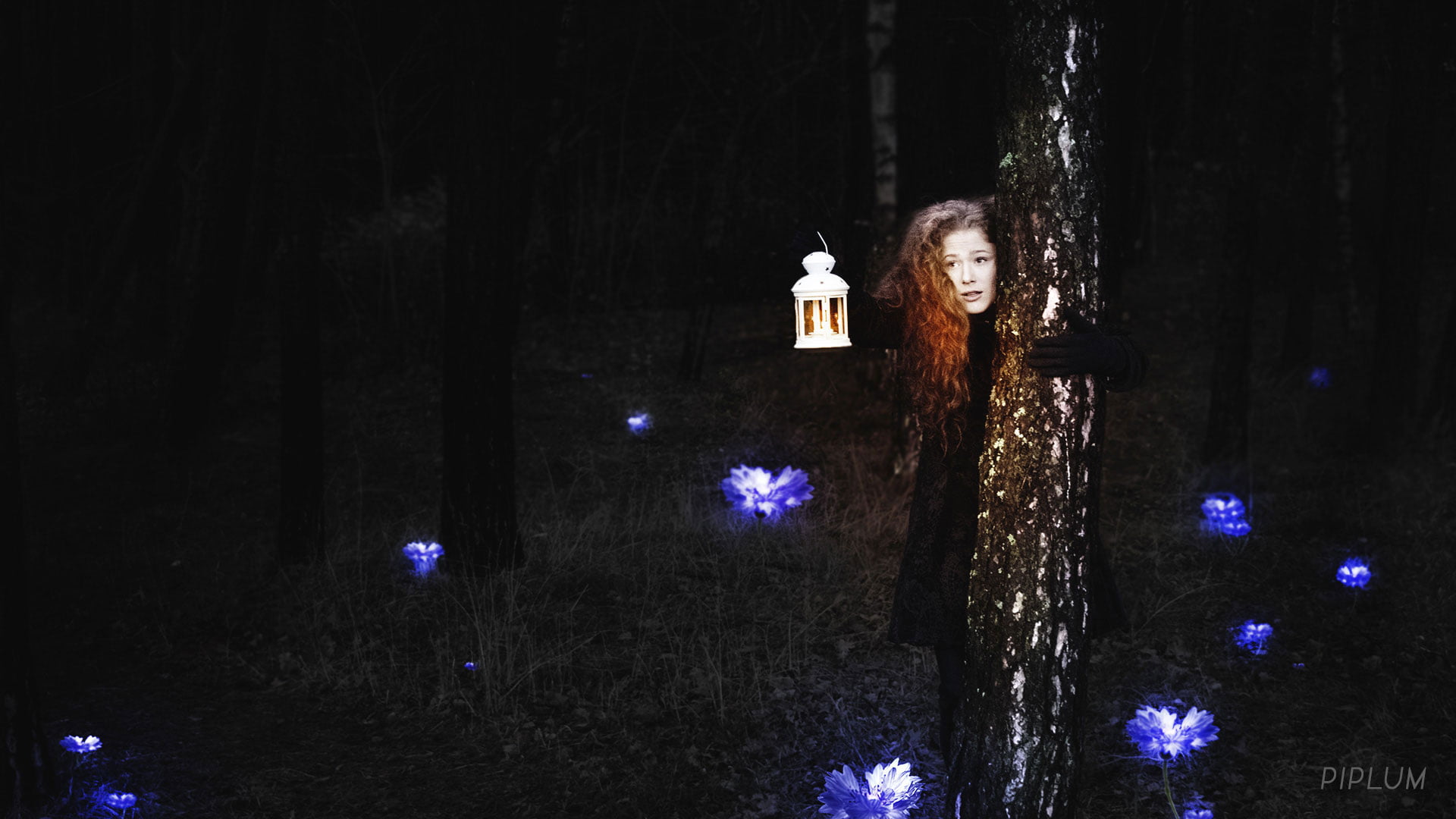 5. You can hear strange sounds in park Tiškevičiai.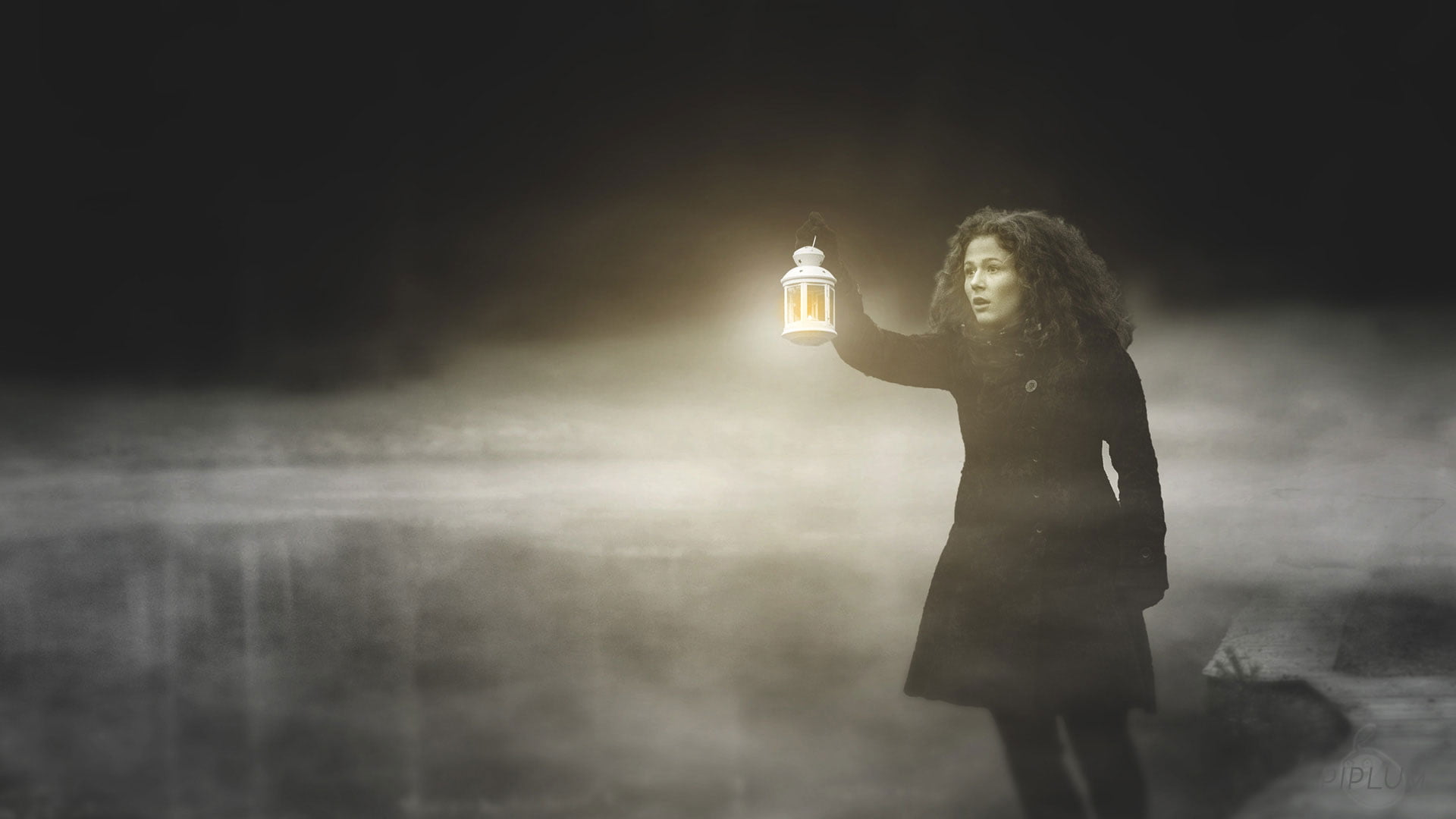 6. Or you can just run from imaginary monsters.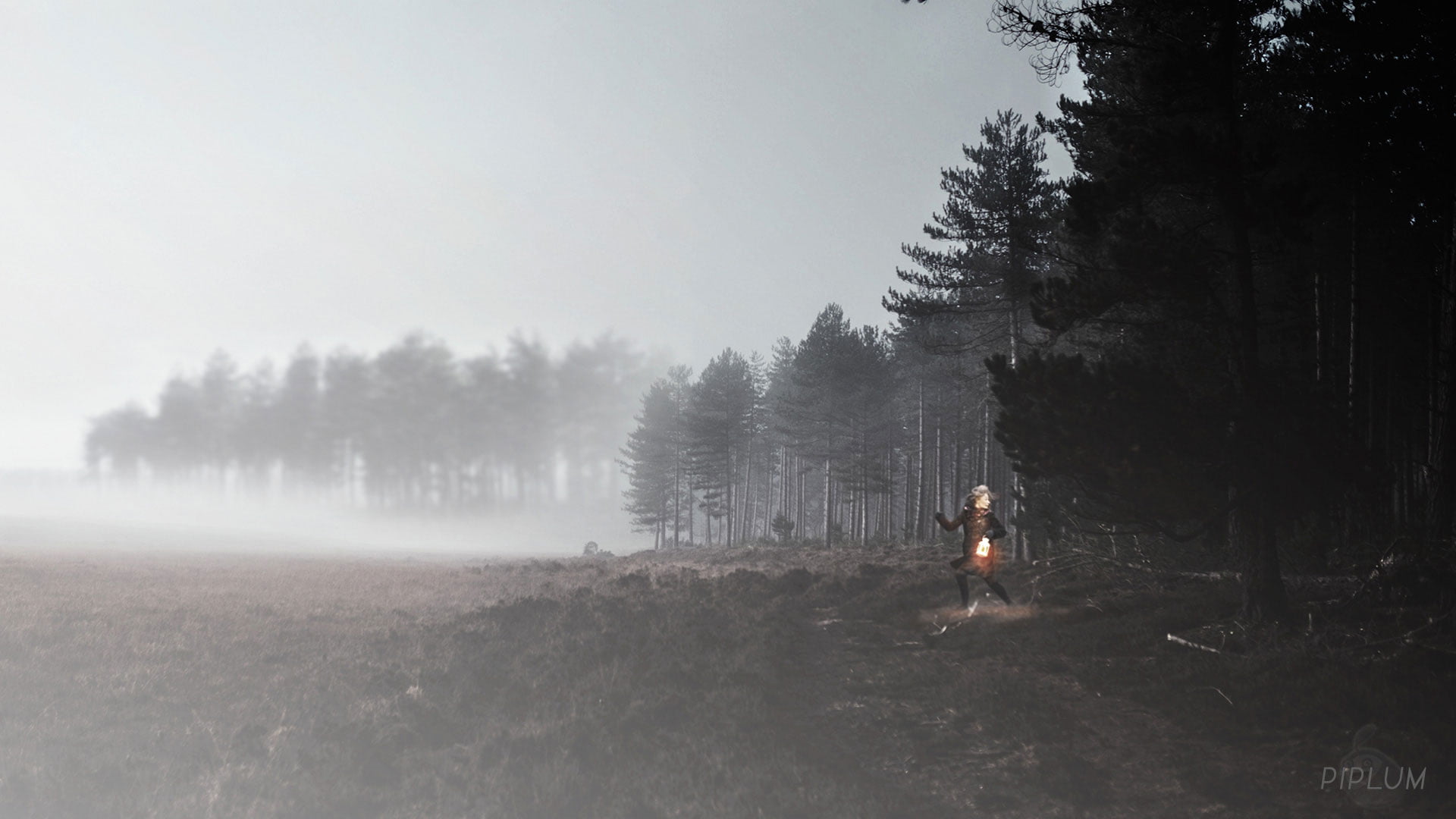 7. Moon always bigger here. You can use Moon as the Pathfinder.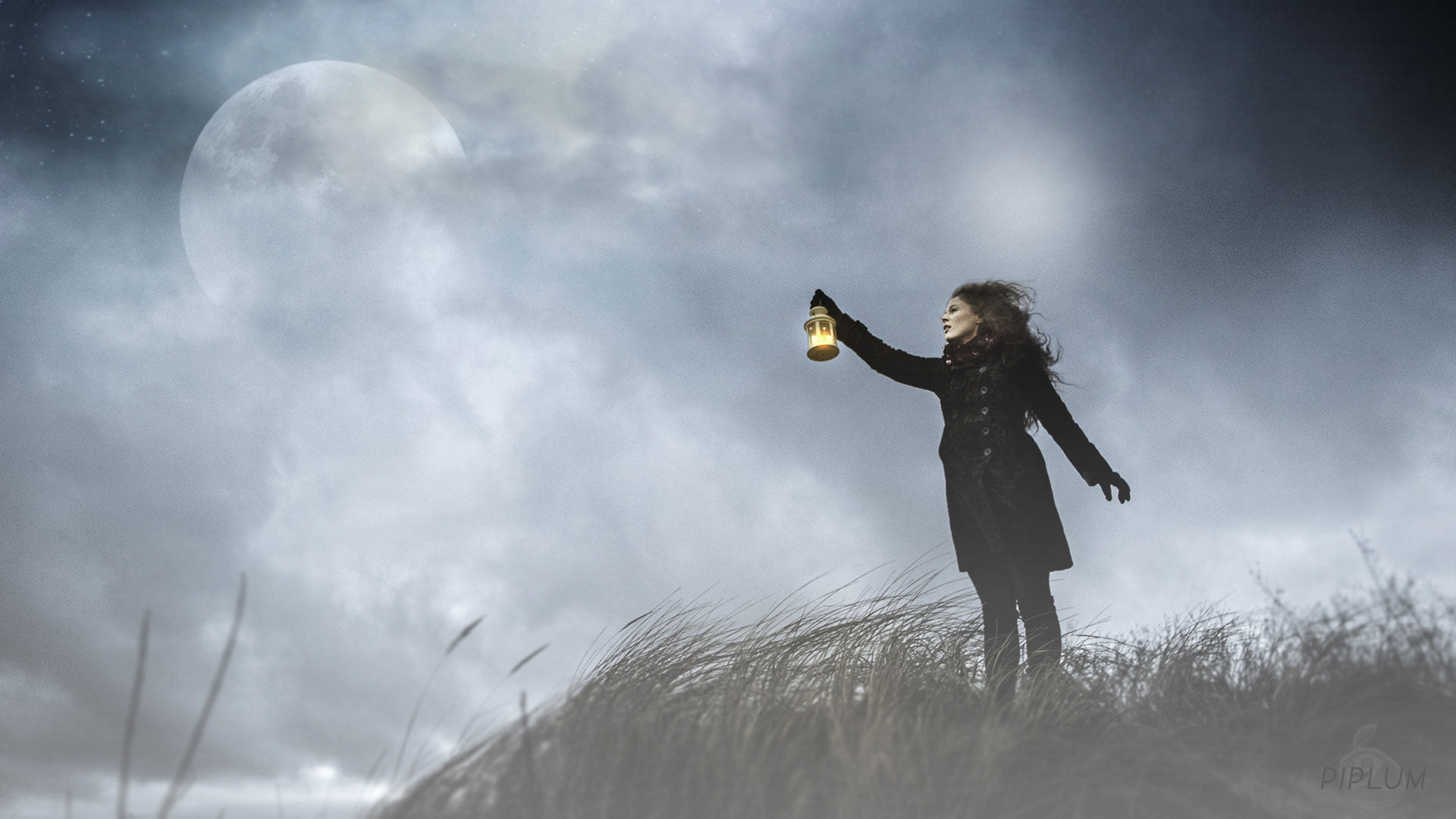 8. You can spot old ships in the bay.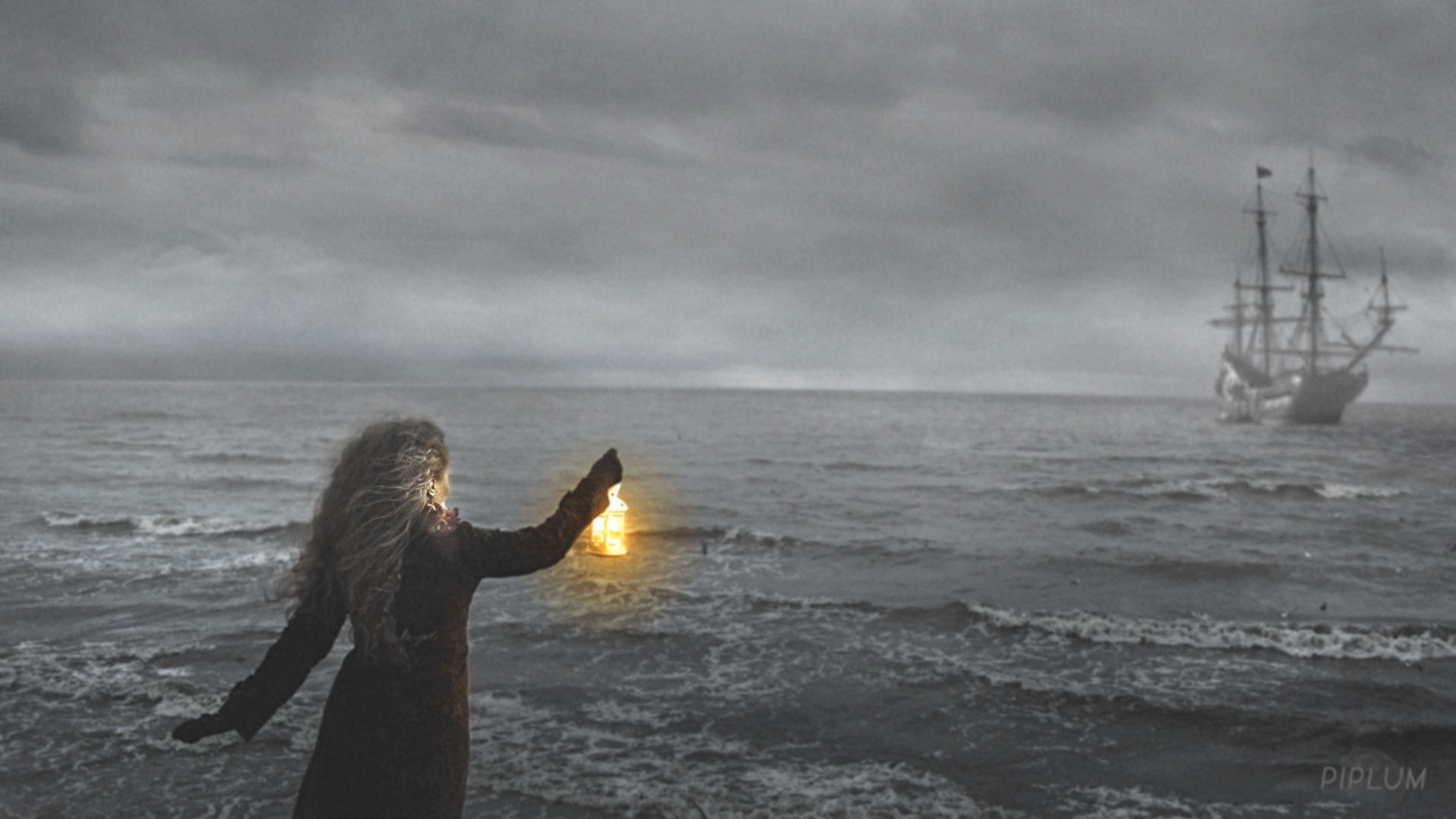 9. You can find ancient love runes carved in the sand wall.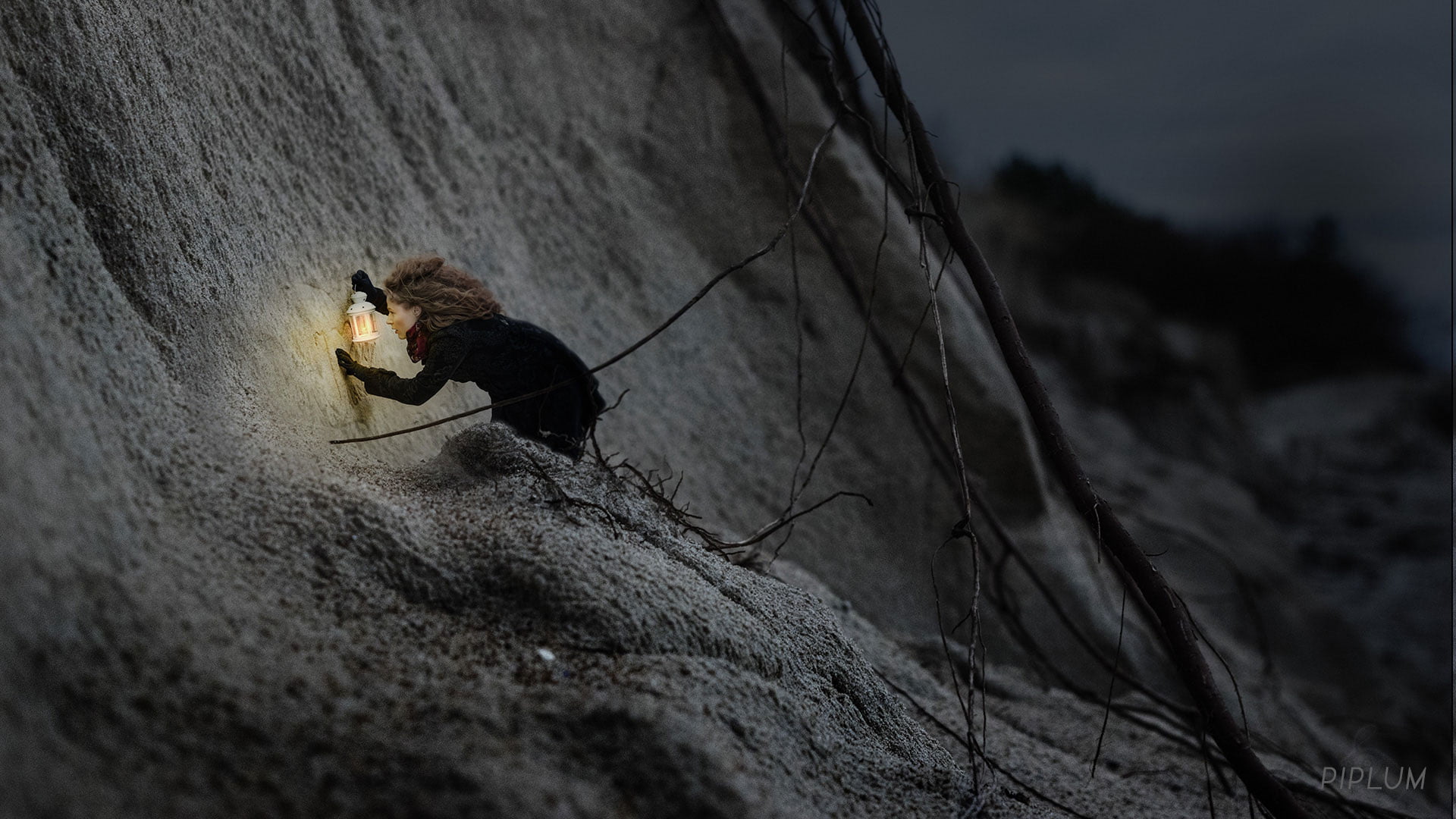 10. You can be stunned by magical green flowers growing on the beach.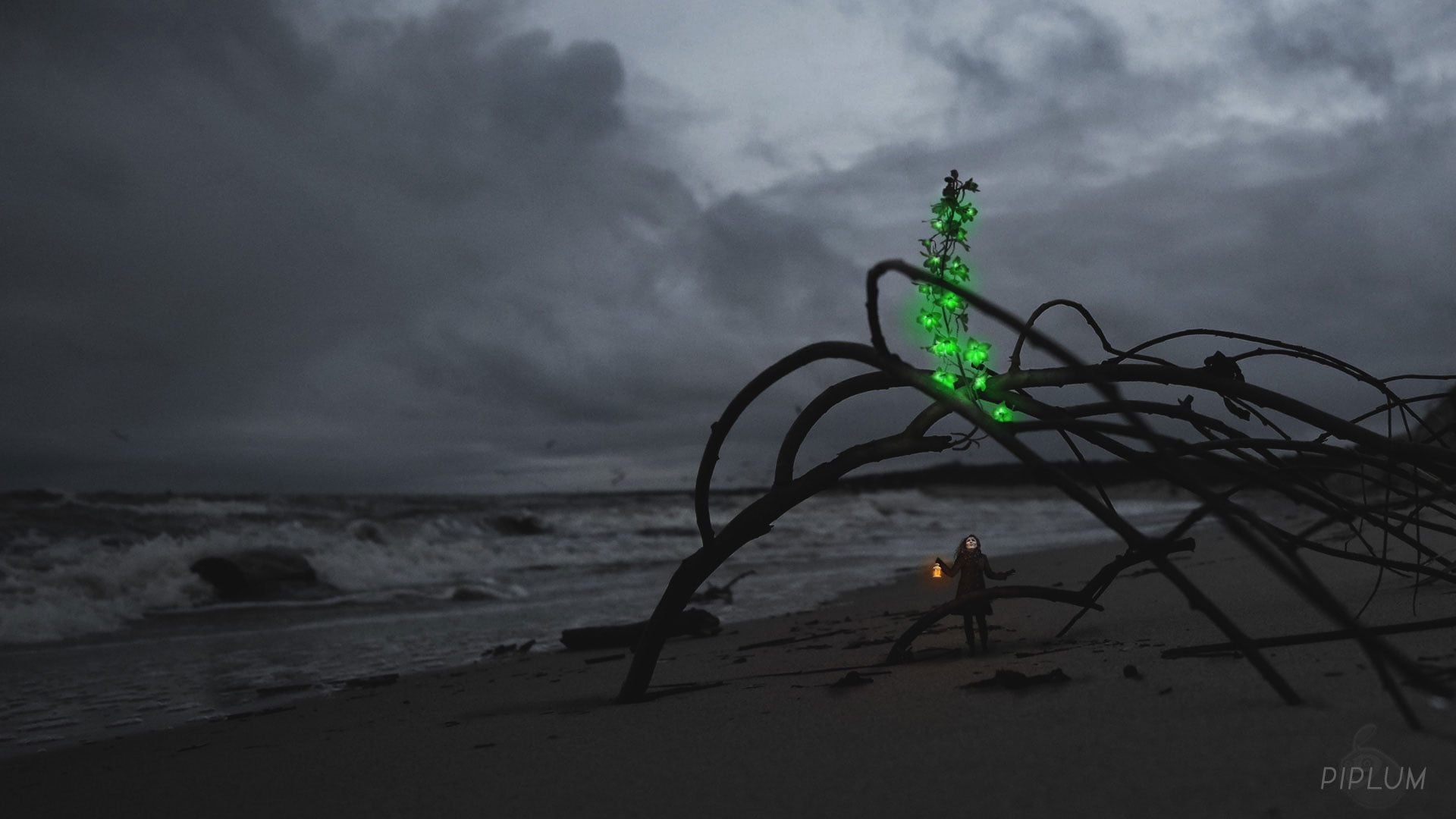 11. You can pick some gigantic shells as souvenirs.
So sometimes you find yourself with all of the time in the world, but no idea how to spend it.
You swear to yourself that just yesterday you had infinite ideas about what to do in your free time, but right now, they're just slipping your mind.
Doesn't matter, your city empty or not, I hope after those magical images you will use your imagination to have more fun.
Benefits of Photo Manipulation and Surreal Photography.
Motivation to get outside and connect with nature
Provides a shift in perspective (you're literally looking through a new/different lens, often seeing the world differently)
You begin searching for and finding beauty in the world
Photography acts as non-verbal communication, which can be huge when dealing with issues like depression or anxiety that are hindered by stigma
Many people experience a "flow" state with photography, but often it simply helps you to focus externally — rather than getting caught up in the thoughts racing through your mind
You gain control of how you frame the world
Your photos can provide powerful self-expression and reflection
Photographs often allow positive feedback from others, which can be huge when going through depression or dealing with anxiety
Photography can be very social, helping to establish social bonds
Photography can be a connection to your subconscious mind, helping you to discover powerful personal insights about the cause behind your depression. Often the answers we seek externally are found within us.
Like surreal photography and photo manipulation? Click here for more.