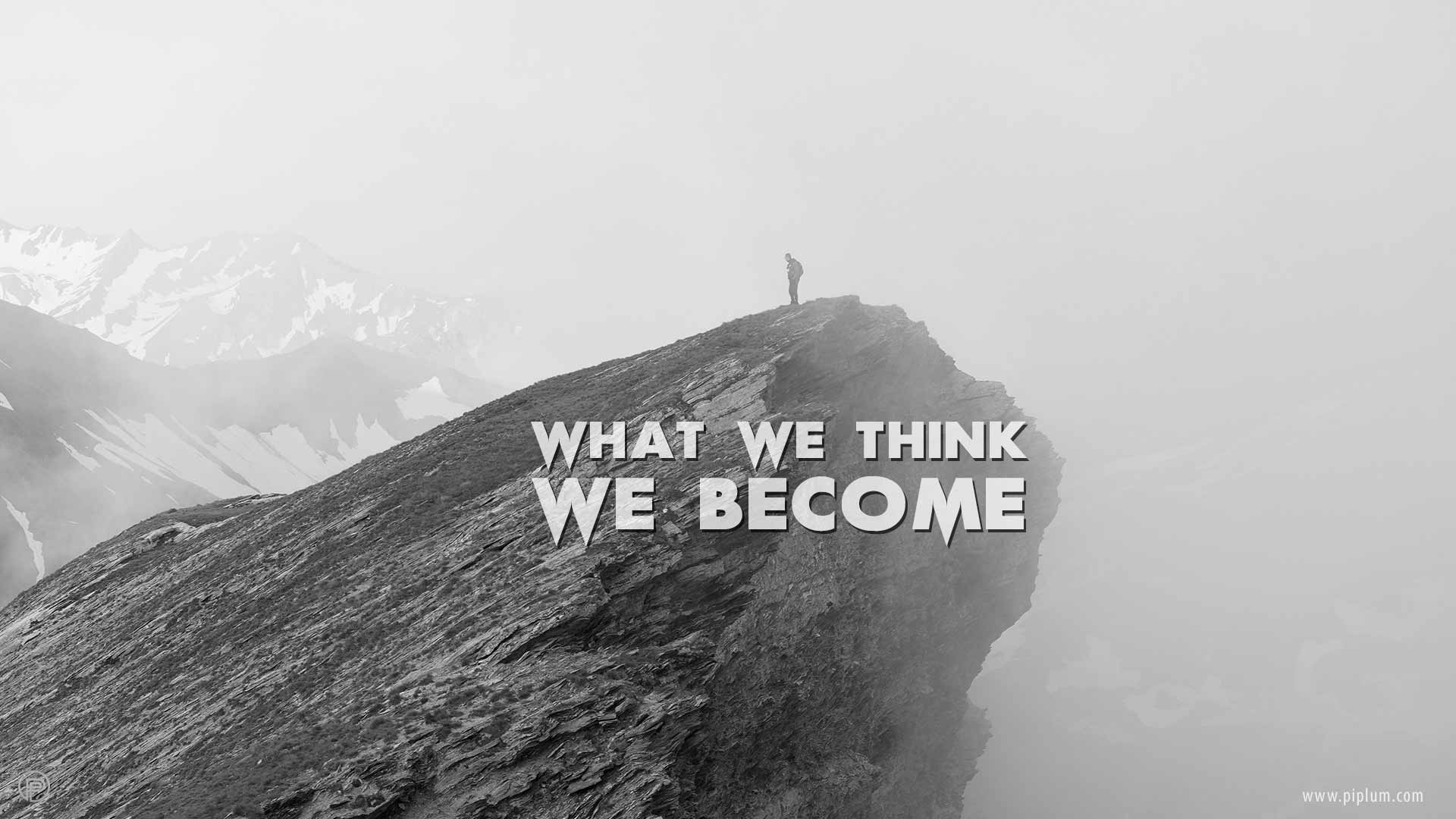 When we get up, get ready, have breakfast, drive, work, talk to others, before bedtime – there are many thoughts in our minds all the time.
Our brains are programmed to retrieve, store, and process an infinite amount of information that causes an avalanche of thoughts every day.
Thoughts are the result of experiences that caused emotion.
Thoughts can be positive or negative, stimulating or destroying motivation.
They depend on experience and many are not consciously controlled.
Still, we do come up with some thoughts over and over again.
We make our own decisions about what to ignore, and who to pay a lot of attention to.
This is what shapes our daily routine.
Thoughts. Inspirational Quote.
Self-esteem often determines what type of thoughts are more important to us.
Comparing ourselves to others, remembering mistakes of the past, or repeating criticism in our minds, naturally reduces our self-confidence.
This makes it harder to reach goals: we are still finding reasons why we may not succeed.
Also, communication suffers: we distrust people, doubt and spend less time with them.
What we think, we become. Buddha
Inspirational Quote Download links:  »Instagram«»Wallpaper«»Facebook Cover«