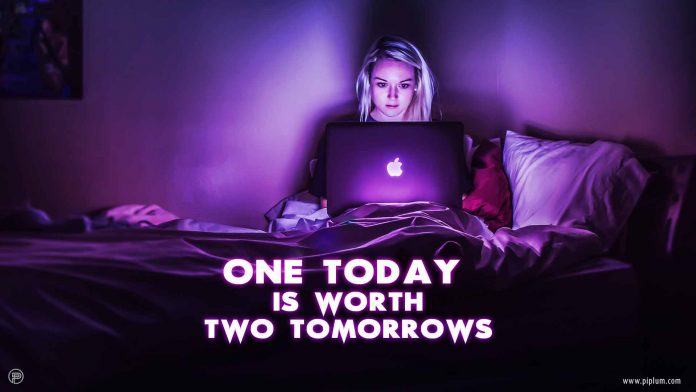 Sometimes we procrastinate or when we are not in the mood to do the job completely.
Small tasks like getting out of the bed in the morning, not having breakfast or doing homework, just forgetting or leaving for the next day due to laziness.
Small daily tasks frees your mind and time to do the hardest jobs.
If you always have a neat office, you will never think that it is better to arrange it than to do the deadline tomorrow.
But it is important to learn how to distinguish what really matters.
Important tasks are those that will bring you more benefits in the future, as opposed to the work you are doing only now.
By staying on top jobs the night before the deadline, we play nerves, don't sleep, work like crazy and end up barely alive, bring in jobs that ultimately don't reflect our potential.
The Worth Of One Day? Inspirational Quote.
Allocating your time when you need to do chores to look after yourself or your household keeps you from getting lost and losing your head for the entire time you are.
Good psychological preparation will allow you to get things done faster, better, and with more tasks in life.
One today is worth two tomorrows. Benjamin Franklin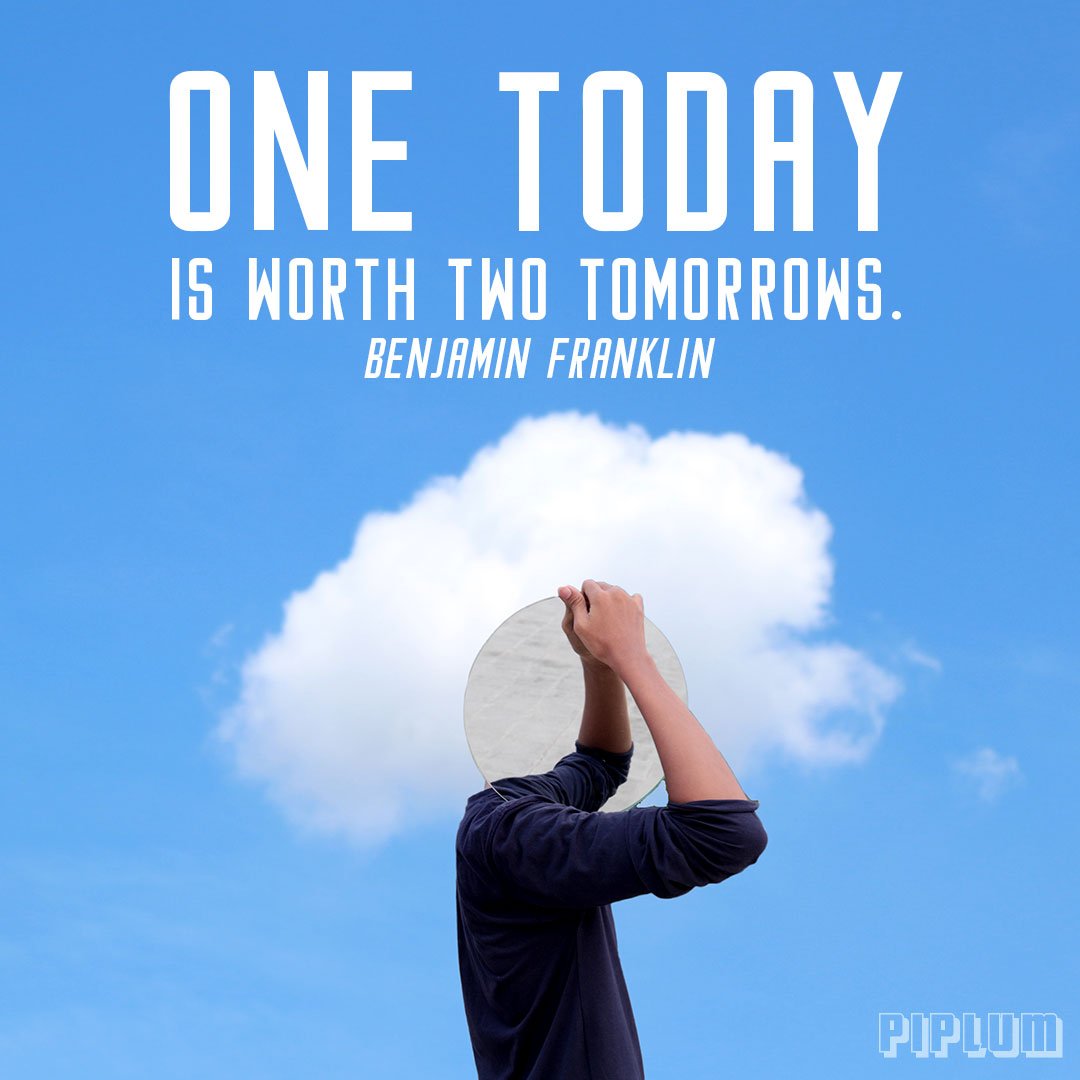 Inspirational Quote Download links:  »Instagram«»Wallpaper«»Facebook Cover«
More inspirational quotes like this: